**Our Office has moved!  It is now located on the left once you pull off the highway**
Cancellations occurring less than seven days prior to the arrival date will be charged for a one-night stay. No Call, no shows will be charged entire stay.
All campers must check in upon arrival, and pay for their site in full within 24 hours of arrival.
Drop-Ins who arrive after office hours must reserve their campsite online immediately upon arrival. Guests who drop in after hours and do not reserve an open campsite online risk being asked to leave if the campsite chosen has already been reserved. A campsite that appears open may be reserved as guests may make their reservation online 24 hours a day.
Early Check-Ins need to be approved by Port staff and may be subject to additional fees.
Check-in: 2:00 p.m. Yurts*: 3:00 p.m.
Check out: 11:00 a.m. Yurts* 11 a.m.
(* yurt check-in time adjusted to allow staff extra cleaning time)
One vehicle allowed per site ( extra vehicles @ $5/vehicle/night)
Camp Supplies Available On Site:
Firewood @ $8/bundle
Ice @ $3/bag
Please note: collecting or cutting of wood, including driftwood, from any Port District property is not allowed unless authorized by the Port Manager.
Full hook-up $50/night
Partial hook-up $45/night
Tent Sites $30/night
Firewood – $8/bundle
Ice – $3/bag
If site is unavailable on online reservation system, the site has already been reserved.   
We now accept Good Sam discounts on Full, and Partial RV sites! Not a member? Click here to join for only $29/year.
Yurt & Cabin Rental
3 16-foot yurt – $63/night
20-foot yurt – $73/night
Picnic Table & Firepit
Bunk Bed, Futon (folds out to double bed)
Electric Heat, Electric Plug Ins
Table with Chairs
***Martin Cabin*** 
$185 per night with 2 night minimum
Sleep 6-8 people, 1 queen size bed, couch (full size), 2 folding chairs (twin) and loft to lay out sleeping bags
3/4 bathroom, kitchen with stove top, fridge and Kurig (basic cooking utensils provided)
No Pets allowed in Martin Cabin
Boat Launch
Vista Park – Skamokawa 
Motorized/Non-Motorized Launch  $5
Boat Launch Parking  $5
Svensen Park – Puget Island  
Motorized/Non-Motorized Launch  $5
Boat Launch Parking   $5
Yearly Pass $55
Yearly pass is good for all Port #2 Boat Launches. They can be purchased either at Svensen Park, or at the Vista Park office.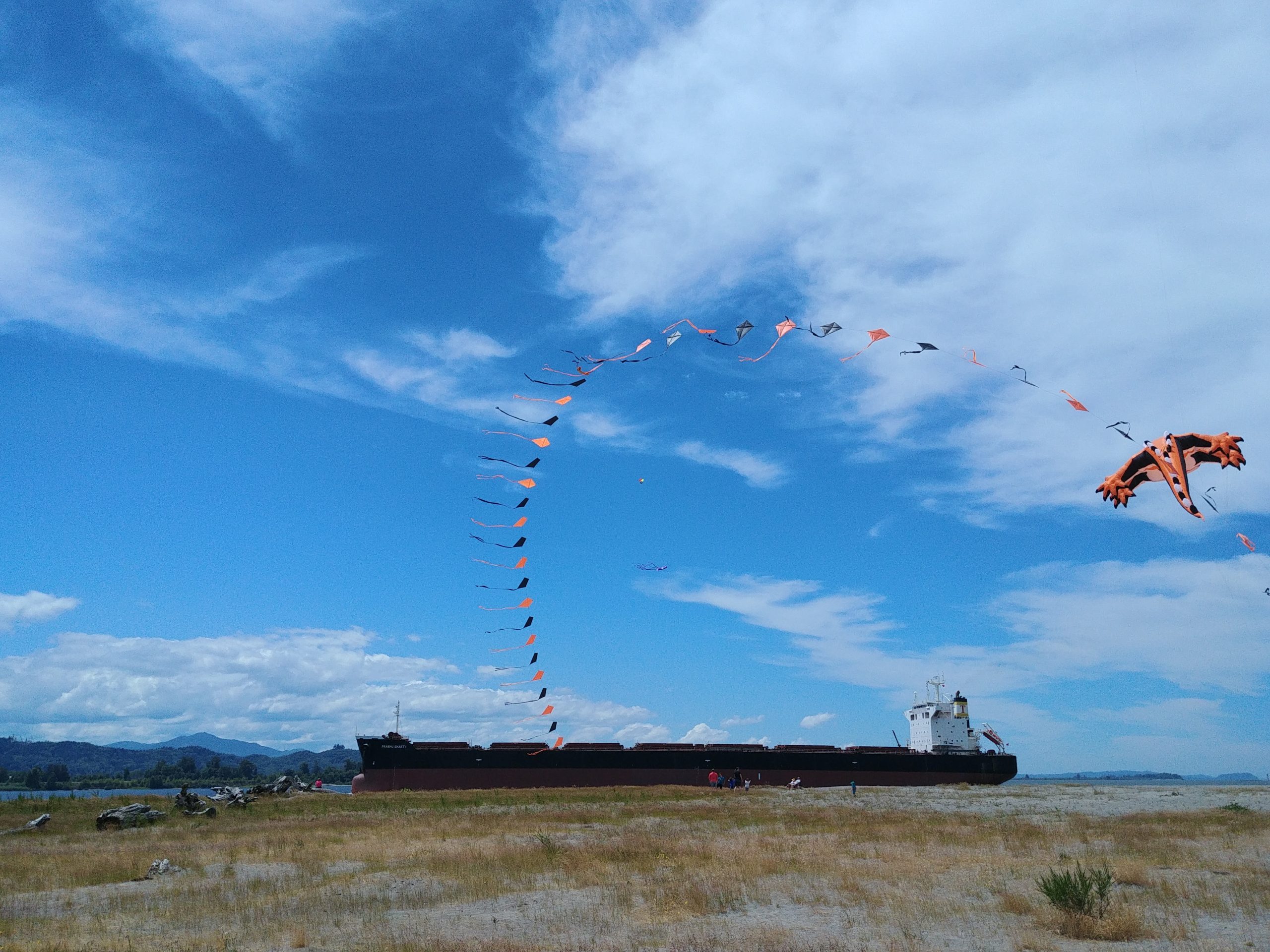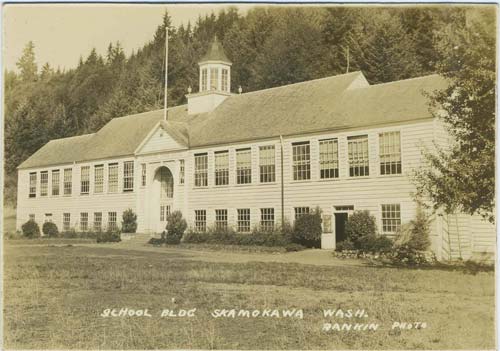 Skamokawa has both a long history and prehistory; it was the site of an Indian village over two thousand years ago. The name Skamokawa means "smoke on the water," so called after the fog which drifts down the three valleys opening onto the town and the Columbia River. Skamokawa was also the name of the last chief of the Wahkiakum Indians who's home was located on the West end of the beach now known as The Cove.
Sand and water are available for purchase at Vista Park. 
Bulk water is allowed to be purchased Monday – Thursday for $5 (0-50 gallons) and $5 per additional amount up to 50 gallons. Please make payment at office (CC or cash) or with camp host (cash only). 
Sand is available for purchase during posted hours. Commercial inquiries welcome.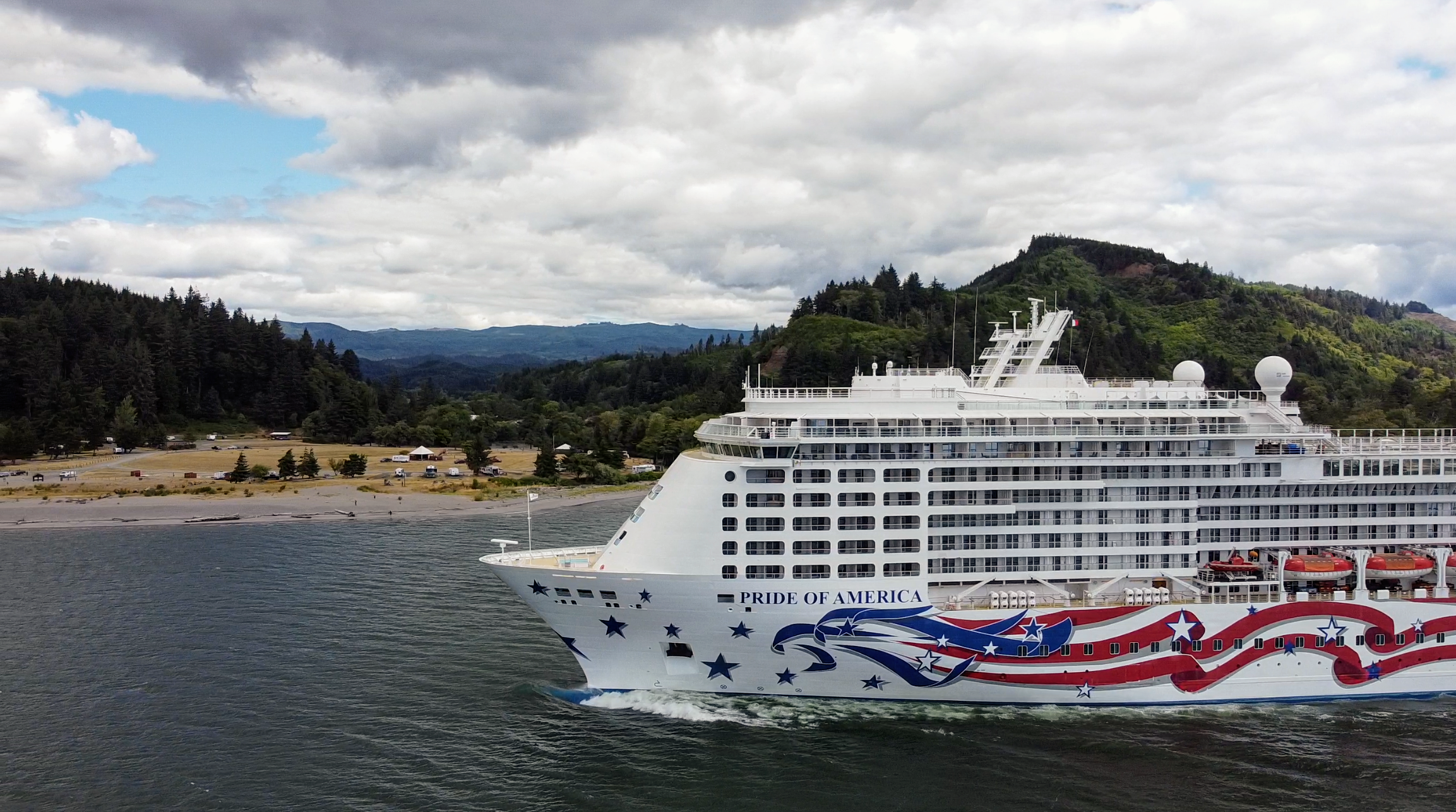 Did You Know?
Skamokawa was listed on the National Register as a National Historic District in 1976, as one of the few surviving examples of a small water-based community once common along the lower Columbia River.
Skamokawa
Pronounced Ska-Mah-Kah-Way, Skamokawa is a Chinook term for smoke, or fog, on the water 
Gift Shop
Our humble gift shop, located within the Vista Park office, has a selection of beverages, snacks and Vista Park branded clothing. We also sell ice, firewood, and have a Blue Rhino Propane exchange. 
Online Reservations
We now offer a fast, easy way for you to make a reservation online. Just click on our "Reserve Online" link at the top of our page to make a reservation, or check availability.  If a site does not appear, it indicates that it is not available for the dates that you selected.  Currently Yurts are blocked out for online reservations, and must be booked by calling the office at 360-795-8605. 
Numerous ships travel up and down the Columbia River in front of Vista Park and Skamokawa, Washington. Vista park is in the background of this drone footage at the beginning of the video and Skamokawa, Viewpoint Landing and Price Island are in the background near the end.
Wahkiakum Port Dist. #2
The port district runs several parks in the county including Vista Park, Coffee Pot Island, and Puget Island's Svensen Park.
Public meetings to discuss port business are held on the third Tuesday of the month at 3:30 p.m. at 5 Vista Park Road, Skamokawa, WA 98647. The building is located directly across from the Port shop at the entrance to Vista Park. . The meetings are also held remotely via Zoom.  The meeting ID is  984 096 8115, and the Passcode is 440554. The agenda is available in the Public Documents section of our website.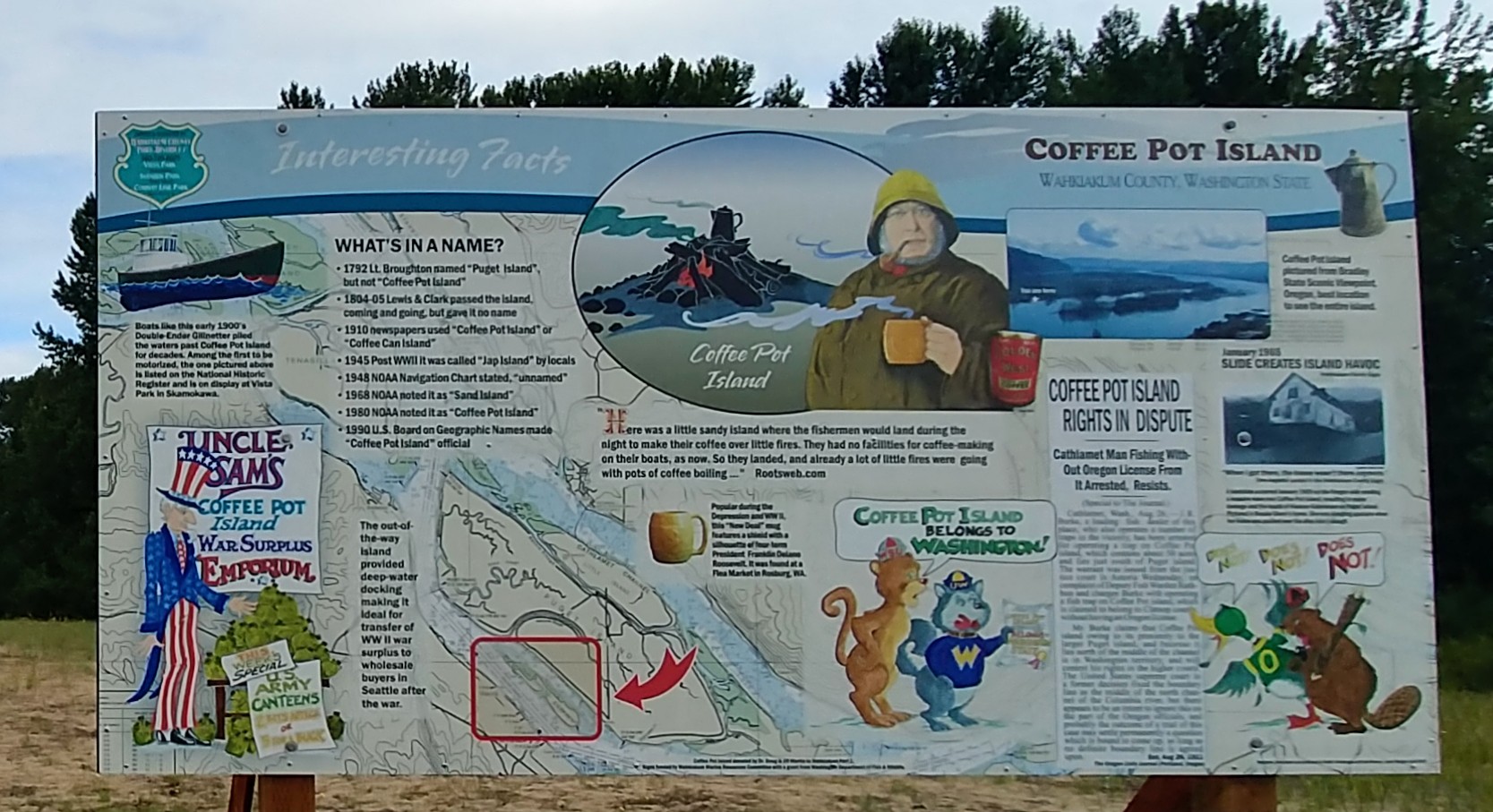 Coffee Pot Island
Donated in 2016 to the Port by a private party, Coffee Pot Island is an uninhabited island in the Columbia River, just offshore from Svensen Park. Since acquiring the property, the Port has installed informative signs detailing the flora and fauna found on the island. It is a great destination by boat from our Svensen Park boat ramp.  
Svensen Park
Located on Puget Island it provides a boat launch, restroom, parking area, and river access for fishing and recreation.
265 W. Sunny Sands
Cathlamet, WA 98612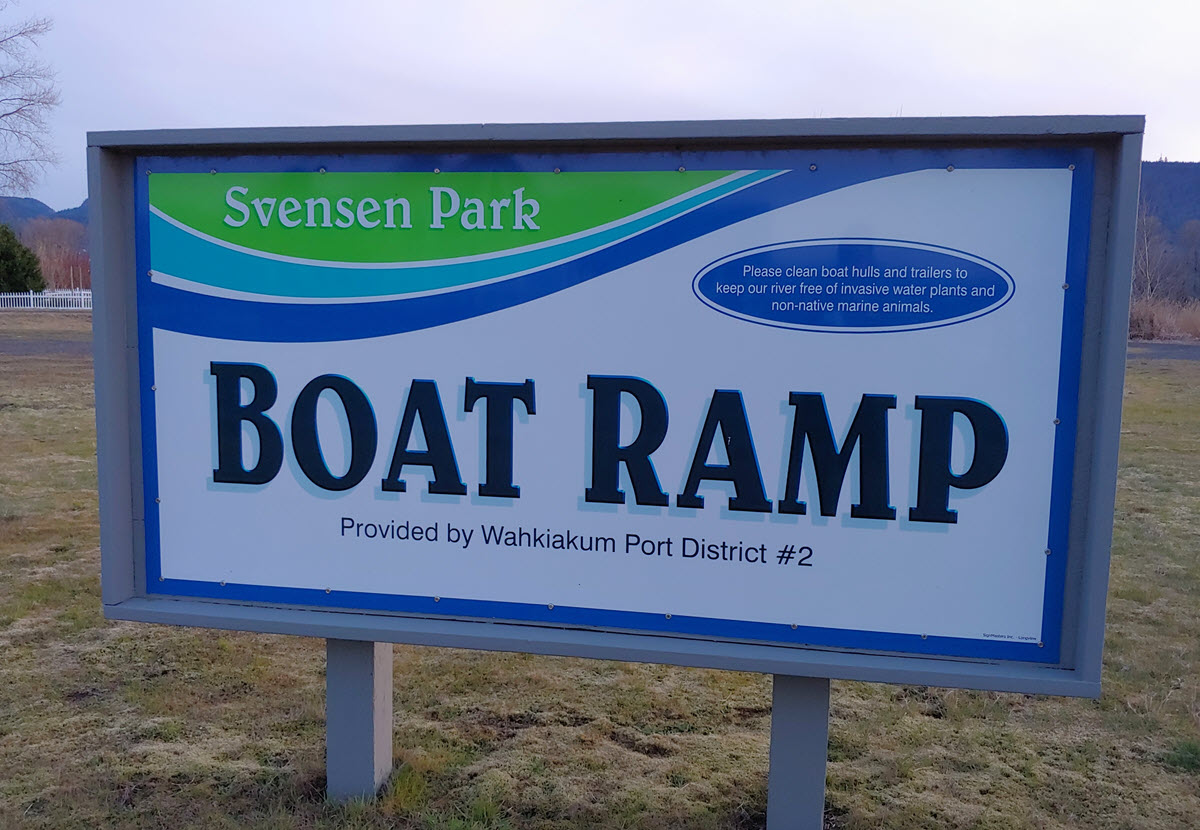 Brian O'Connor
Commissioner #1
Brian represents the Skamokawa Area
Allen Bennett
Commissioner #2
Allen represents Puget Island.
Austin Burkhalter
Commissioner #3
Austin represents the West side of the district to the Pacific County line.